Welcome to the 8th Gift Card Gala Giveaway!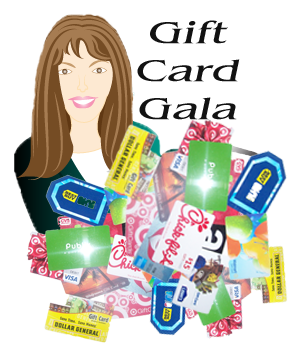 Extreme couponing with shuriken has partnered with Debbie Does Coupons and 8 other great blogs: bringing you a chance to win an assortment of Gift Cards!
Giveaway Details –
Prizes:
Each blogger is offering a Store or Restaurant Gift Card with a value of at least $10 (some may be more)!
How to Enter:
This event starts at Midnight EST on 5/23 and ends at Midnight EST on 5/26.
If you are a winner, then you will be emailed by the owner of the blog that you won on and asked for your mailing address. You will have forty-eight (48) hours to respond.  Make sure to give an email address that you check regularly!
The following blogs are participating in this event and while it is not required, it would be nice if you visited their blogs to see what they have to offer.
Debbie Does Coupons
Fabulous Deals & Steals
Gone Klippin Crazy
Coupon Queen that Saves the Green
Couponing with Integrity
Capri's Coupons
Rainy Day Pennies
Coupon Nurse
Extreme Couponing with Shuriken
Krazy Couponing with Trish
Good luck and thanks for checking out this giveaway!